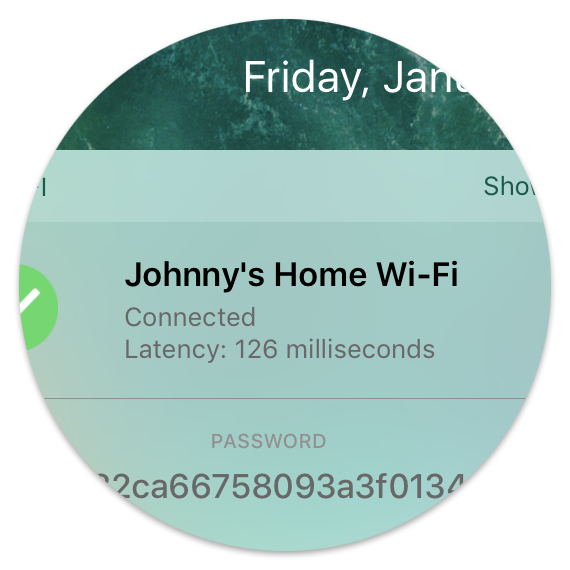 See Your Wi-Fi
"No more waiting around for a page to load, then seeing a minute later that I'm on some random router named 'NETGEAR' with no internet."
- R. Dewan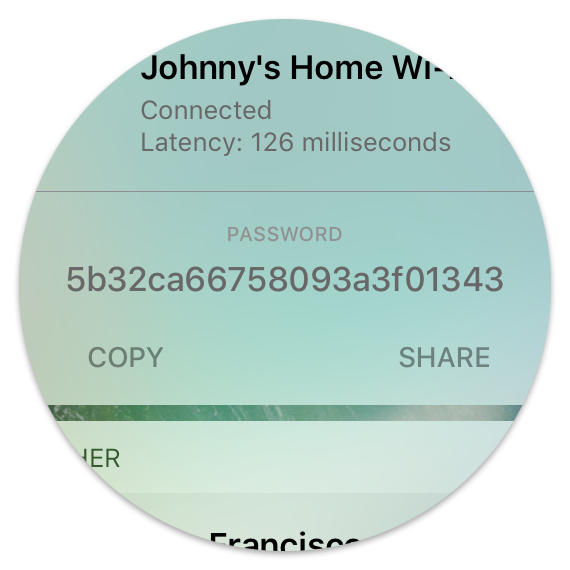 Share Password
"A single tap to share my wifi network's name and password with a colleague visiting my home. From the lock screen!"
- M. Fernandez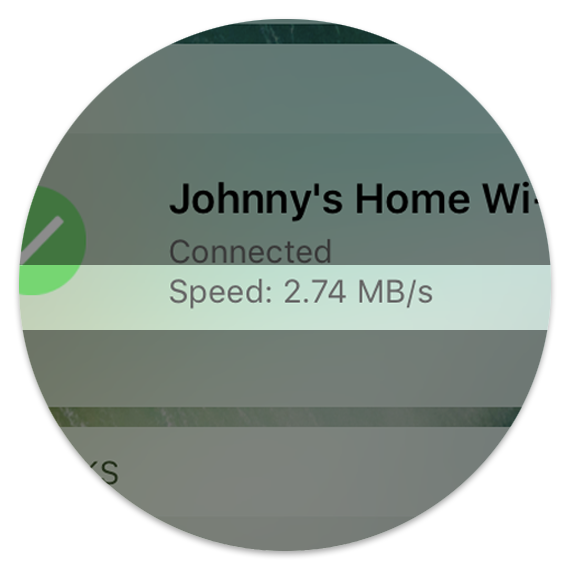 Test Wi-Fi Speed
"To test my Wi-Fi speed, I just tap the widget to get results in megabytes per second. It couldn't be easier."
- S. Wong